Workshop
This workshop is part of the 23rd ACM International Conference on Multimodal Interaction (ICMI) to be held in Montreal, Canada. This is a sequel from the workshops held during ICMI 2018 ("Modelling Cognitive Processes from Multimodal Signals") and ICMI 2020 ("Workshop on modelling socio-emotional and cognitive processes from multimodal data in the wild").
Multimodal signal processing in HRI and HCI is increasingly entering into a more applied stage, reaching the point of having systems providing engaging interaction experiences in everyday life contexts. These behaviors may have been adequately understood and trained in one context, but they may perform rather poorly when deployed in the wild.
Multimodal signal processing is essential for the design of more intelligent, adaptive and even empathic applications in the wild. However, important issues remain largely unresolved: Starting from low-level processing and integration of noisy data streams, over theoretical pitfalls, up to increasingly pressing ethical questions about what artificial systems and machine learning can and should do.
In this workshop, we will provide a forum for discussion of the state-of-the-art in modeling user states from multimodal signals in the wild. The aim is to focus on human-robot adaptive systems with live feedback from body dynamics and physiological sensing. We look forward to works that combine measures of socio-emotional engagement, mental effort, stress, and dynamics of bodily signals with measures of cognitive load to develop more robust and predictive models.
Topics of interest
Studies bringing multimodal research between the laboratory and the wild.
Cognition-adaptive human-computer interfaces.
Body dynamics analysis for load identification.
Modelling of emotions and social actions.
Eye tracking and attention detection.
Multimodal engagement, attention, stress, memory and workload estimation.
Modeling and response estimation with biological signals (e.g., EEG, EDA, EMG, HR).
Experiment design for cognitive analysis.
Interdisciplinary collaborations to understand the underpinnings of multimodal data.
Keynote Speaker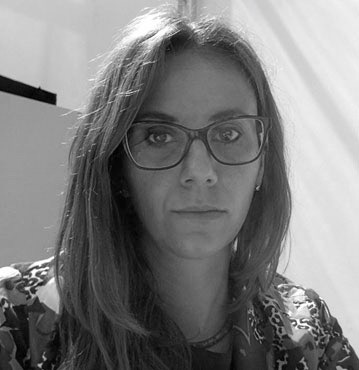 A Framework for Affect-Based Natural Human-Robot Interaction
Valeria Villani is Assistant Professor at the Department of Sciences and Methods for Engineering of the University of Modena and Reggio Emilia since 2017. Her research interests focus on the design of human-centred user interfaces for efficient cooperation between the human and industrial machines or robots and biomedical signal processing for robot control and affective human-robot interaction. She received her B.Sc. and M.Sc. in Biomedical Engineering from the University Campus Bio-Medico of Rome in 2006 and 2009, respectively, and her Ph.D. in Biomedical Engineering from the University Campus Bio-Medico of Rome in 2013, focusing on biomedical signal processing, with emphasis on ECG signals. She was the recipient of the Best Paper Award at ISABEL 2011 and the Mortara Fellowship at CinC 2014. She has served as associate Editor for IEEE ICRA since 2018 and as Guest Editor for the Special Issue on Human-Robot Collaboration in Industrial Applications of Mechatronics (Elsevier) in 2018. She was General Chair for the 12th International Workshop on Human-Friendly Robotics (HFR 2019) and co-organized the Workshop "WORKMATE 2018: the WORKplace is better with intelligent, collaborative, robot MATEs" at IEEE ICRA 2018.
Important Dates
6 of August of 2021 (extended)

Submission deadline

31 of August of 2021

Notifications of acceptance

18 of September of 2021

Camera-ready versions

22 of October of 2021

Workshop date
Submission
Submissions for this workshop are using the following ACM SIG templates:
Full paper: 8 page limit, excluding references (+ optional auxiliary materials).
Short paper: 4 page limit, with 1 extra page for references and appendices only.
Poster abstract: 3 Page limit, with 1 extra page for references only.
Links to the ACM SIG templates are available on the ACM website (please use the "sample-sigconf.tex" template, in single column). An Overleaf template for all three submission formats is directly available here. Word authors can find the ACM interim layout template here. Papers should be submitted via the Microsoft Conference Management Toolkit.
All accepted papers will be archived in ICMI ACM proccedings available online.
Workshop schedule
8:00am - 8:10am

Opening remarks by workshop organizers

8:10am - 9:00am

Keynote talk by Valeria Villani

9:00am - 9:20am

Tempsett Neal, Khadija Zanna and Shaun Canavan

Clustering of Physiological Signals by Emotional State, Race and Sex

9:20am - 9:30am

Sayeed Kizuk and Pascal Fortin

Mindscape: Transforming Multimodal Physiological Signals into an Application Specific Reference Frame

9:30am - 9:50am

Hendrik Voss, Heiko Wersing and Stefan Kopp

Addressing data scarcity in multimodal user state recognition by combining semi-supervised and supervised learning

9:50am - 10:00am

Ehsan Sobhani, Kian Jalaleddini, Nerea Urrestilla Anguiozar and David St-Onge

Neuromuscular Performance and Injury Risk Assessment Using Fusion of Multimodal Biophysical and Cognitive Data

10:00am - 10:20am

Coffee Break

10:20am - 10:40am

Kana Miyamoto, Hiroki Tanaka and Satoshi Nakamura

Meta-Learning for Emotion Prediction from EEG while Listening to Music

10:40am - 10:50am

Marcel Kaufmann, Katherine Sheridan and Giovanni Beltrame

Towards Human-in-the Loop Autonomous Multi-Robot Operations

10:50am - 11:10am

Andreas Foltyn and Jessica Deuschel

Towards Reliable Multimodal Stress Detection under Distribution Shift

11:10am - 11:40am

Panel Discussion

11:40am

Closing remarks
Contact
This workshop is part of the 23rd ACM International Conference on Multimodal Interaction (ICMI) to be held in Montreal, Canada.